Find your olive grove or oil mill
10 Olive groves and oil mills for sale in Picual
Picual
(Marteña or Lopereña or Nevadillo blanco): It is the most important and widespread variety in Spain with almost 900,000 Has, as it accounts for 50% of the production and around 20% of the world production. Its production is centred in the province of Jaén, where it originates, with almost 91% of its plantation and in the provinces of Badajoz, Granada and Córdoba. Variety of easy vegetative propagation by stake and high sprouting capacity after severe pruning.
Early entry into production and high and constant productivity. Medium flowering time, early ripening and low resistance to detachment, which facilitates mechanised harvesting. It is tolerant to cold, salinity and excess of humidity in the soil. It is sensitive to drought and limestone soils.
Its oil is highly appreciated due to its natural chemical qualities. It is one of the most stable varieties with the highest proportion of oleic acid. It has a strong fruity taste, reminiscent of olives, and its stability makes it very resistant to rancidity. Extraordinarily rich in vitamin E and oleic acid, its flavour is stronger than that of other varieties.
Its name refers to the beak shape of the fruit. Its oil is highly appreciated for its high stability (resistance to oxidation), which makes it highly resistant to high temperatures in the kitchen and ideal for the preservation of raw or cooked food.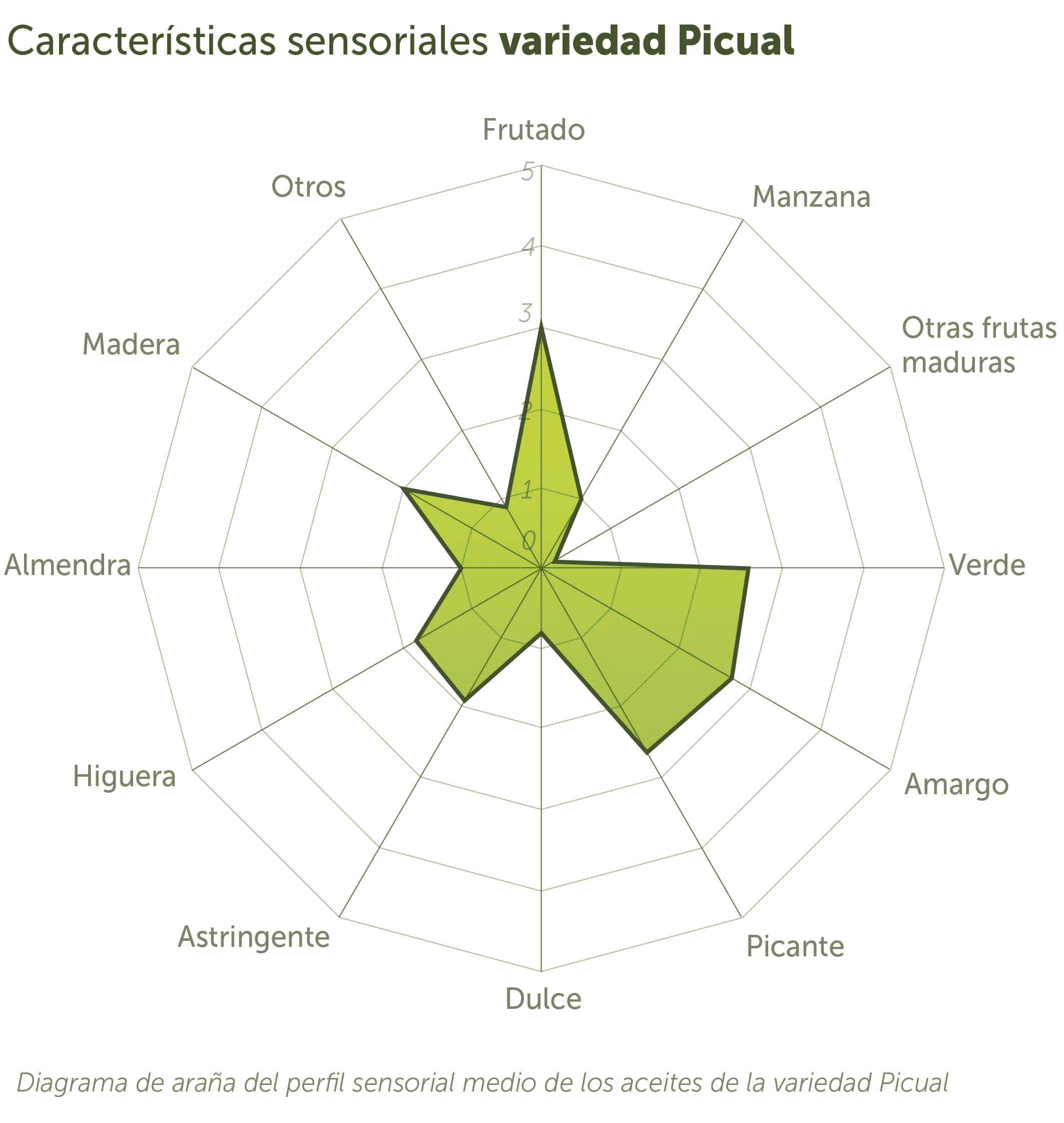 Extra virgin olive oil
Sensorially they are oils with great personality, full-bodied and with green olive fruitiness, appreciating in the flavour the olive leaf, a slight spiciness and bitterness.