Find your olive grove or oil mill
Infographic of the area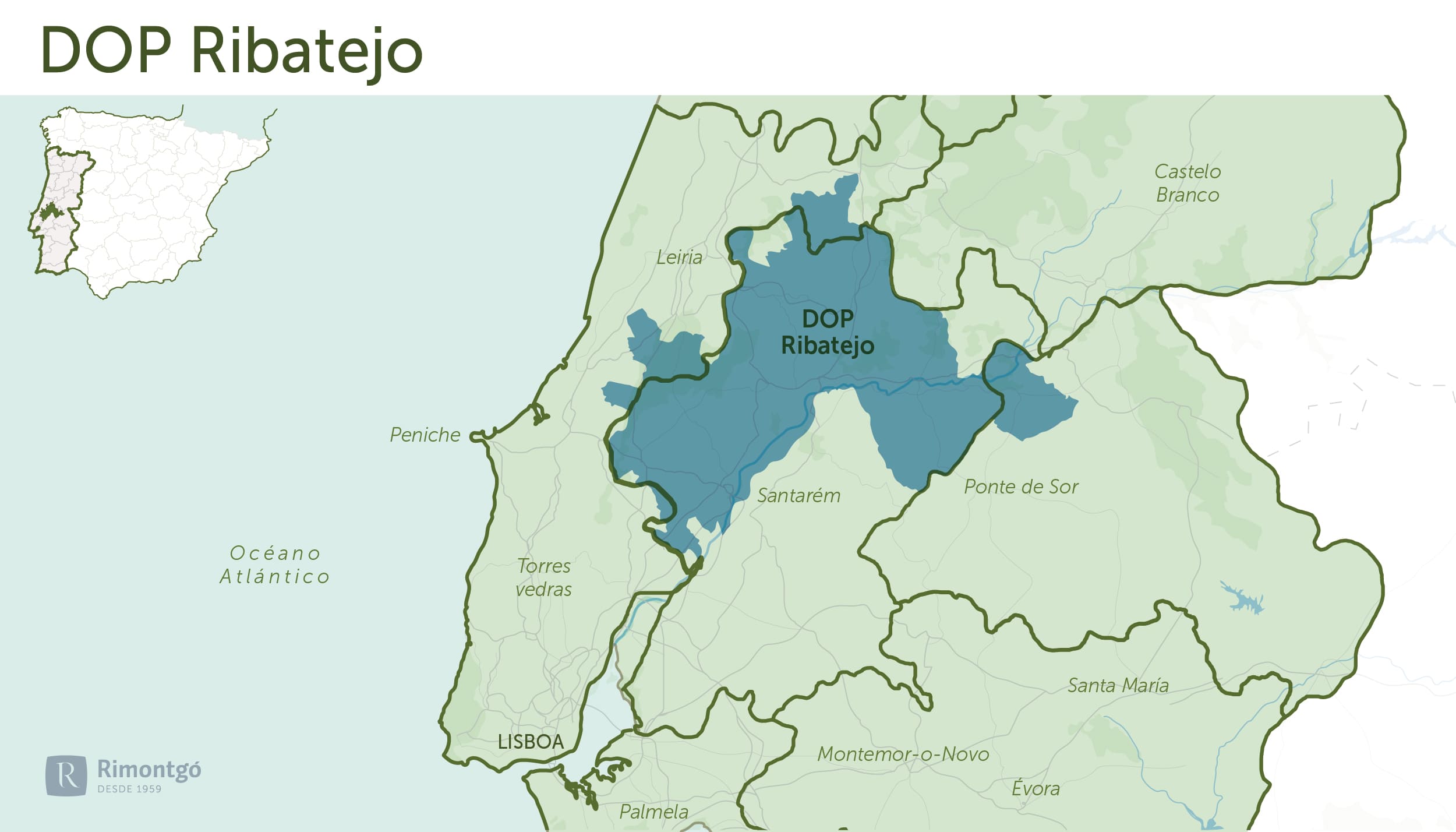 Ribatejo
The geographical area of production is limited to the municipalities of Abrantes, Alcanena, Alcobaça, Alvaiázere, Azambuja, Cartaxo, Constância, Entroncamento, Ferreira do Zêzere, Gavião, Golegã, Mação, Ourém, Pombal, Porto de Mós, Santarém, Sardoal, Tomar, Vila de Rei, Vila Nova da Barquinha and Torres Novas.
History
Since the time of the first kings of Portugal, Santarém has been considered one of the main olive oil producing centres.
The origin of these oils dates back to the 18th century, when the traditional varieties of the region were altered and the more pest-resistant Galega variety became the predominant variety.
More recently, in the last century, regional olive growing came to prominence thanks to the writer and historian Alexandre Herculano, who introduced some innovations in olive oil production.
Varieties
The oils are produced with the varieties Galega, Lentisca, Cobrançosa in DOP Ribatejo.
For the extraction of Ribatejo Olive Oil, PDO olives of the following varieties are used: Galega Vulgar and/or Lentísca in a minimum percentage of 55% (these two varieties, together or separately, must constitute a minimum of 55%).