Find your olive grove or oil mill
Infographic of the area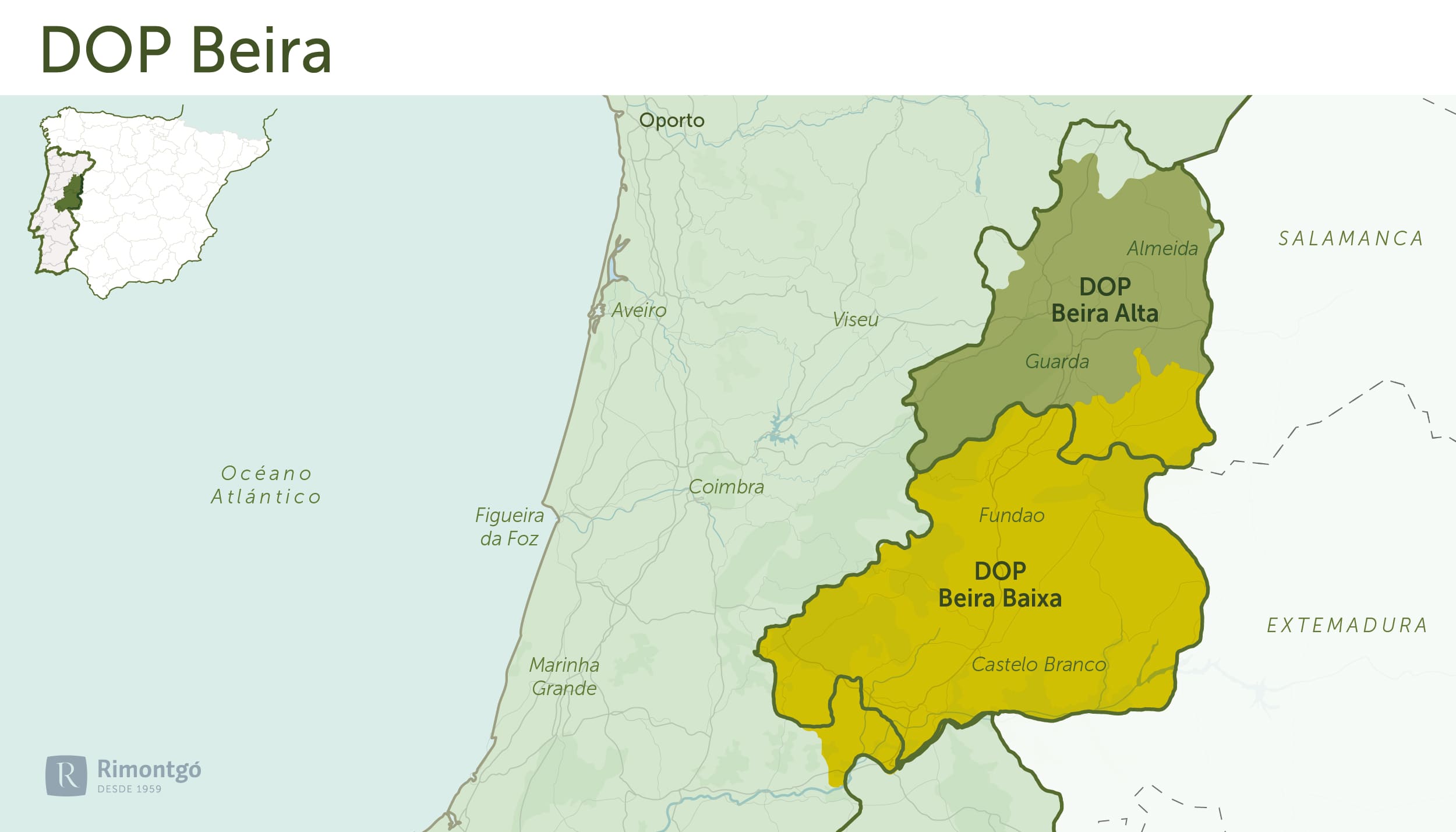 Beira
DOP BEIRA INTERIOR (BEIRA ALTA AND BEIRA BAIXA)
The geographical area is limited to the municipalities of Meda, Figueira de Castelo Rodrigo, Pinhel, Guarda, Celorico da Beira, Seia, Gouveia and Almeida and also Sabugal, Covilhã, Belmonte, Fundão, Penamacor, Idanha-a-Nova, Castelo Branco, Vila Velha de Rodão, Sertã, Vila de Rei and Mação.
History
In the book Ensayos: Sobre História de Portugal, by Vitorino Magalhães Godinho, the richness of the olive oil of Beira Interior is mentioned. He also reports the destruction of a large number of olive groves during the War of Independence, which were subsequently replanted in Beira Baixa in 1668.
Olive oil was sold at a good profit mainly to northern Europe and in the 17th century accounted for around one sixth of Portuguese exports leaving the ports of Lisbon and Porto.
Varieties
Extra virgin olive oil and virgin olive oil, produced from the Galega, Verdeal Cobrançosa and Cordovil olive varieties, from two different areas, Beira Baixa and Beira Alta.
The oils are produced with the varieties Galega, Cobrançosa, Carrasquenha, Cordovil de Castelo Branco in PDO Beira Interior.
As is well known, the vast majority of the olives used in the production of 'Azeite da Beira Baixa' and 'Azeite da Beira Alta' are of the Galician variety.