Ciudad Real, Castilla-La Mancha / Madrid
Historical farmhouse renovated with 6 ha of organic olive trees in production.
Olive farm in the DO Aceite del Campo de Calatrava in Ciudad Real
Description
Farmhouse (cortijo) located in the heart of La Mancha, near the town of Valdepeñas. Its architecture originates from the 18th century, at present it has been rehabilitated and converted into a comfortable residence in a natural and rural environment. Its name comes from its location, on a gentle height that allows it to visually dominate the environment.

The total area of the farm is 10 hectares of which 6.2 ha are organic olive groves with 600 olive trees in production. The remaining 3.7 ha are fenced and include 2.2 ha of pine and holm oak forest, a large garden with a swimming pool as well as the old Quintería.

The farm has 3 legalized wells and the Hydrographic Confederation authorized the extraction of 17,111 m3 of groundwater.

Entirely energy independent farm for 30 years with solar panels and a backup generator, infrastructure that was completely renovated last year.

The farm is very close to both natural spaces such as Las Tablas de Daimiel or the Lagunas de Ruidera as well as picturesque historic towns, such as Almagro or Villanueva de los Infantes. In the area there are numerous medieval castles on hills that control open spaces with wide horizons, great light and colour, changing with the seasons of the year.

The Autovía de Andalucía A-4 takes just 5 minutes and allows you to get to Madrid quickly and safely.
Change to imperial units (ft2, ac, °F)Change to international units (m2, h, °C)
Info about the estate
Estate surface:

10 ha25 ac

Olive grove surface:

6 ha15 ac

Number of olive trees:

600

Average annual production:

24.000 kg

Olive varieties:

Cornicabra

Picual
Infographic of the area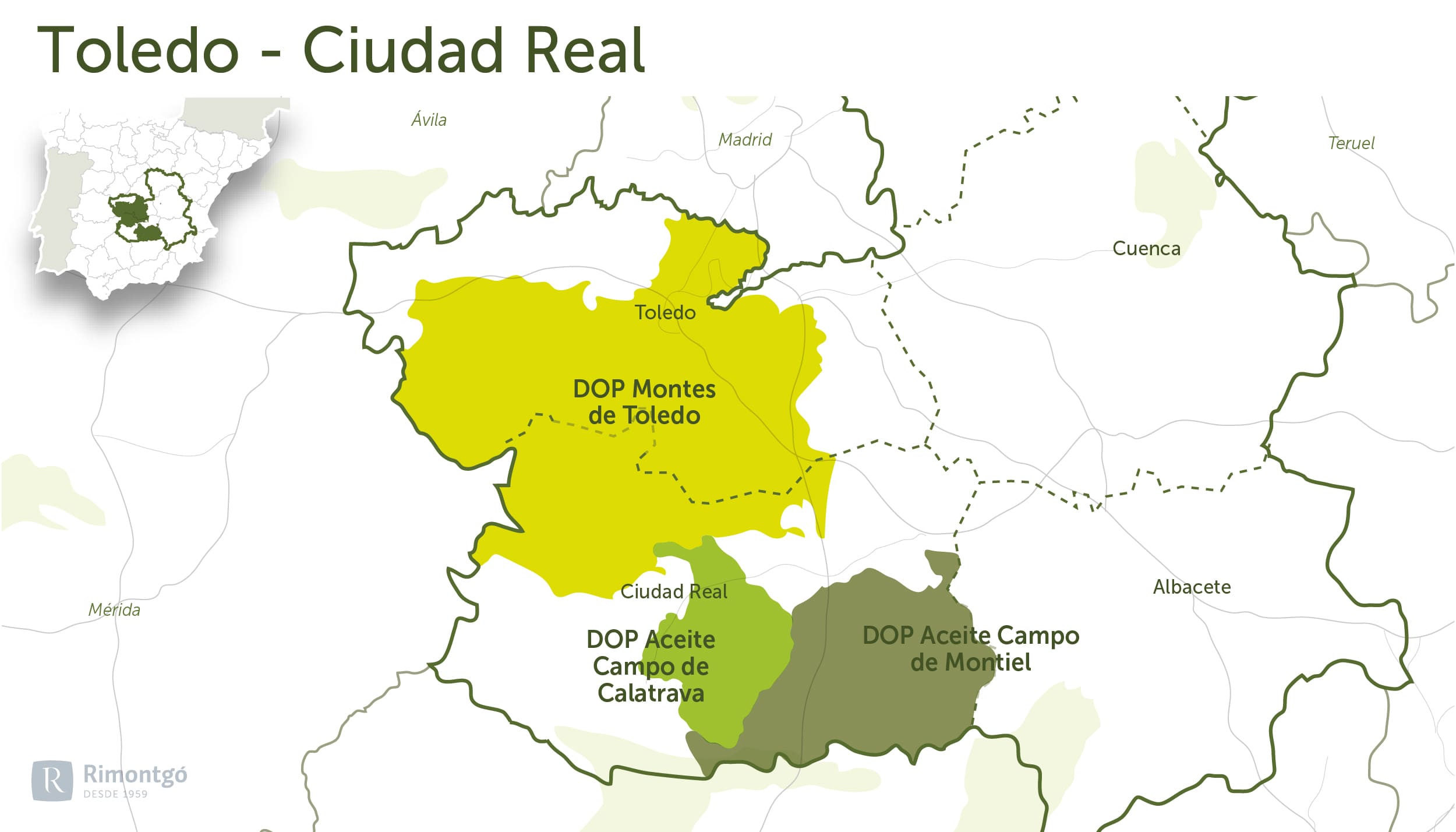 ---
Other similar olive groves and oil mills that may be of interest to you