Find your olive grove or oil mill
1 Olive groves and oil mills for sale in Royal
Royal
From the region of Cazorla (Jaén). Red in colour, its main organoleptic characteristic is that the oil it offers is freshly fruity and has a sweet aroma. Its flavour is mild and not at all aggressive on the palate.
It offers oils that contrast with those produced by the picual variety in the province. They are sweet oils, although very fruity, with a predominance of fig tree notes.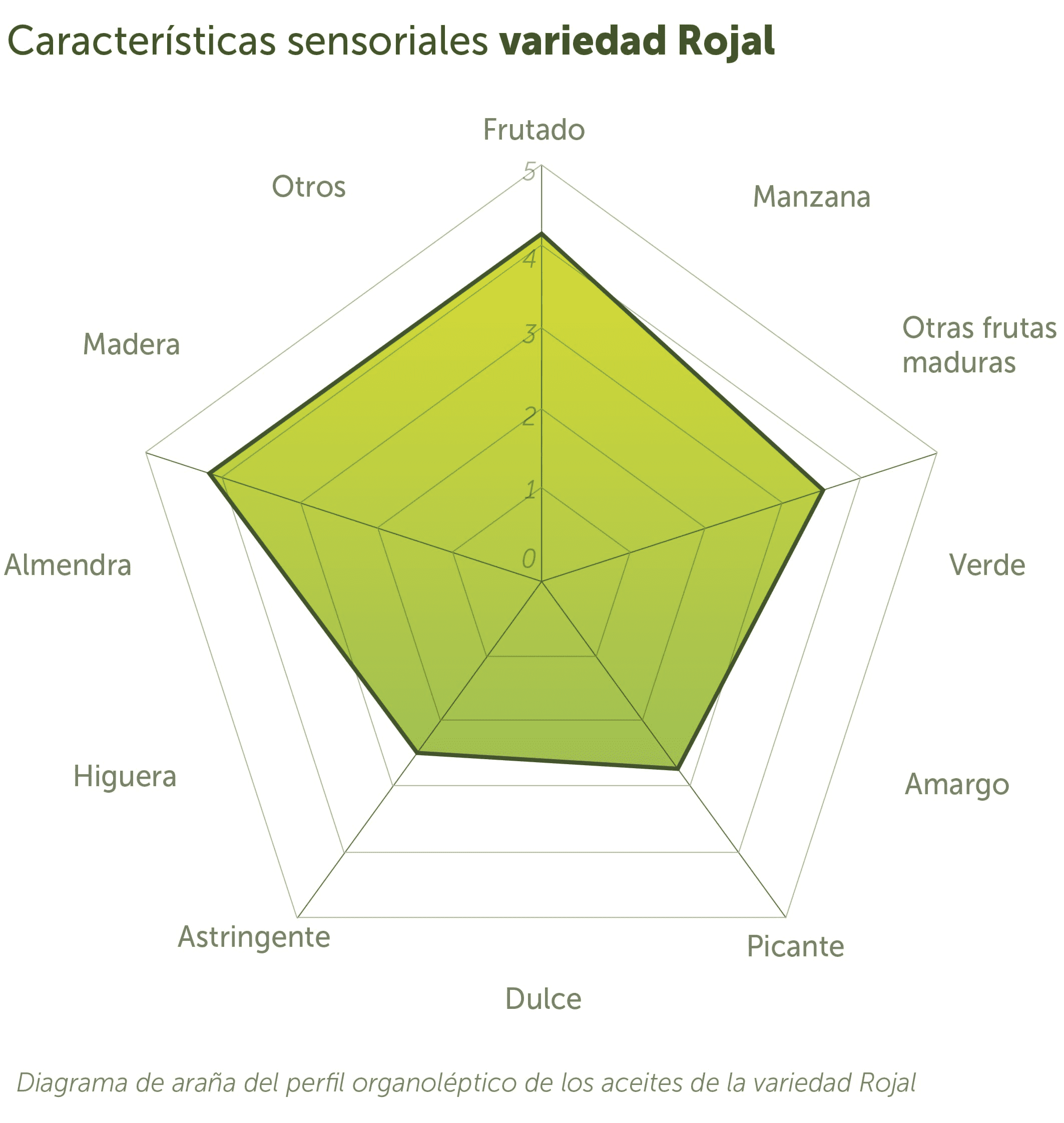 Extra virgin olive oil
Intense ripe fruitiness on the nose with hints of ripe figs. It is an oil of the highest quality. Moreover, this variety is the only 'Royal' in the world with Denomination of Origin.