Find your olive grove or oil mill
4 Olive groves and oil mills for sale in Hojiblanca
Hojiblanca
Its name refers to the light colour of its leaves. It is the third Spanish variety in terms of cultivated area. It comes from Lucena (Cordoba) and some 265,000 hectares are cultivated, mostly between Cordoba and Malaga. It is also very present in Seville and Granada, and scattered in other regions.
It has a medium capacity for multiplication by rooting. Medium to late entry into flowering. The entry into production is medium and its productivity is medium and alternating. Ripening is late and the fruit is resistant to detachment, making mechanised harvesting difficult.
Its oil content is low and not very stable, but it is considered to be of high quality. Its oil is very appreciated in quality, very interesting in coupages with other varieties. Not very stable. Resistant to drought, limestone and cold, it is used both for the extraction of its oil and for its consumption as a table olive. The pulp-stone separation is difficult.
Its name refers to the whitish colour of the leaves. This variety is suitable for both oil and table use.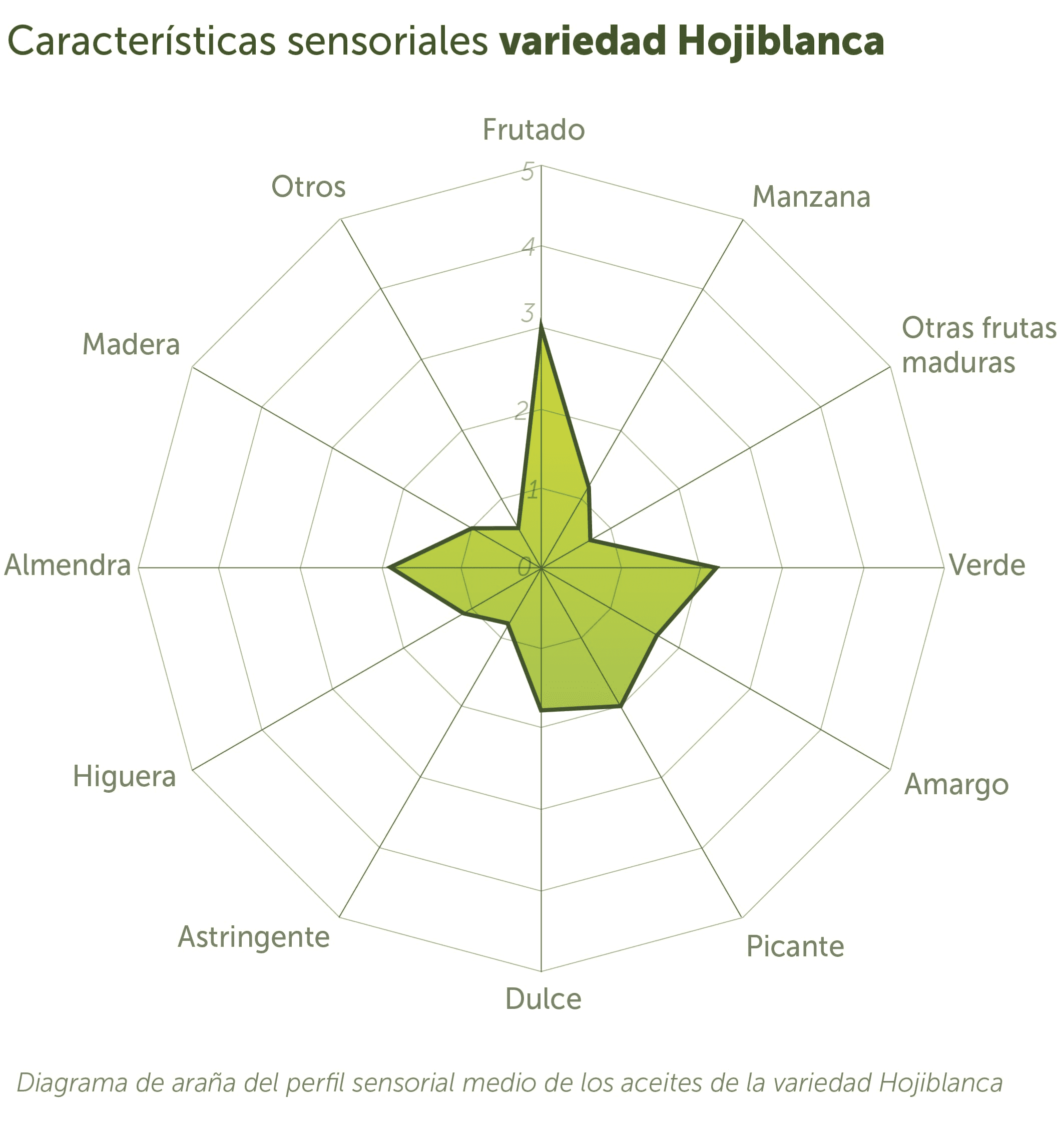 Extra virgin olive oil
It is characterised by its flavour and aroma of freshly cut grass, artichoke and aromatic plants. It is sweet on the palate, with a light bitterness and a very localised final spiciness in the mouth.